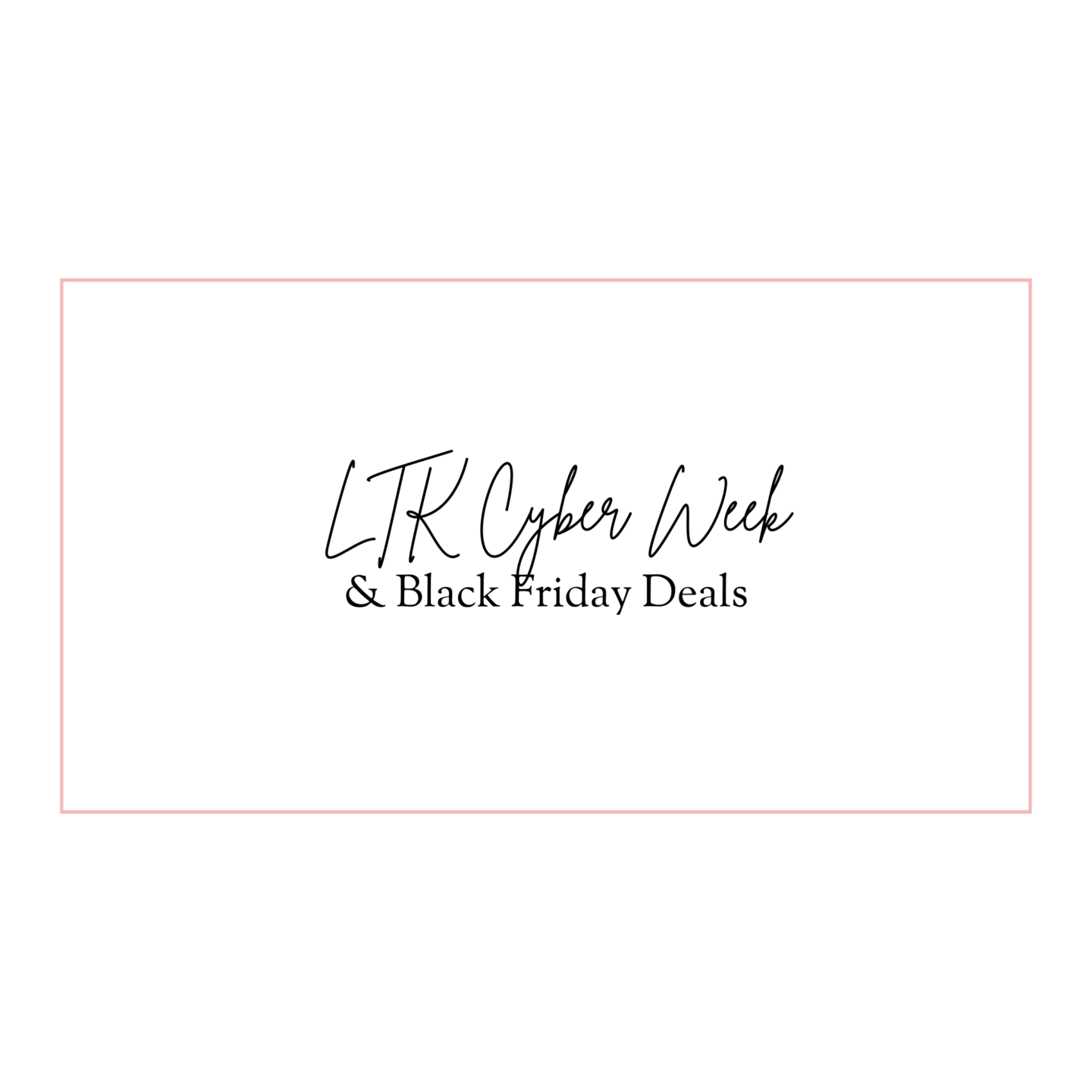 Sales start earlier than ever this year. I've made a table for you of which deals start when & summarized the sales in a master list below, alphabetically. There's also lot to know about 2022 LTK Cyber Week!
2022 LTK Cyber Week | Small Business Saturday | List of Deals
A list of all of the Black Friday & Cyber Monday sales at some of my favorite retailers!
---
2022 LTK Cyber Week
From November 14–28, LTK is collaborating with some of my favorite retailers on early Black Friday and Cyber Week sales!
Remember, the promo code for each retailer will be immediately active on the LIKEtoKNOW.it app from November 14 – 28, 2022. If you head to my LTK page you will see any post is tagged with a participating retailer's product has a black 'LTKSale' tag.
To shop, click the post – this will open up the shoppable area section. Products from brands participating in the sale will have a tag. Tap on the product(s) for additional details will pull up the unique LTK Day offer along with the option to copy the promo code, copy the code & paste it into the retailers site when shopping. Remember to use my links if you want me to get "credit" or "commission" on your purhcase.
To save time, get the LTK app today and follow me! If you "heart" or favorite an item or post on my page, you'll get notified when it goes on sale!
---
List of Deals –
See all of the deals in a spreadsheet here
Small Business Saturday
I'm also rounding up my favorite small businesses on Etsy & all over the internet for Small Business Saturday! Click this link to see all of my favorite Etsy items in one place!
As an amazon associate, I earn from qualifying purchases. This includes sales through affiliate links on this page.