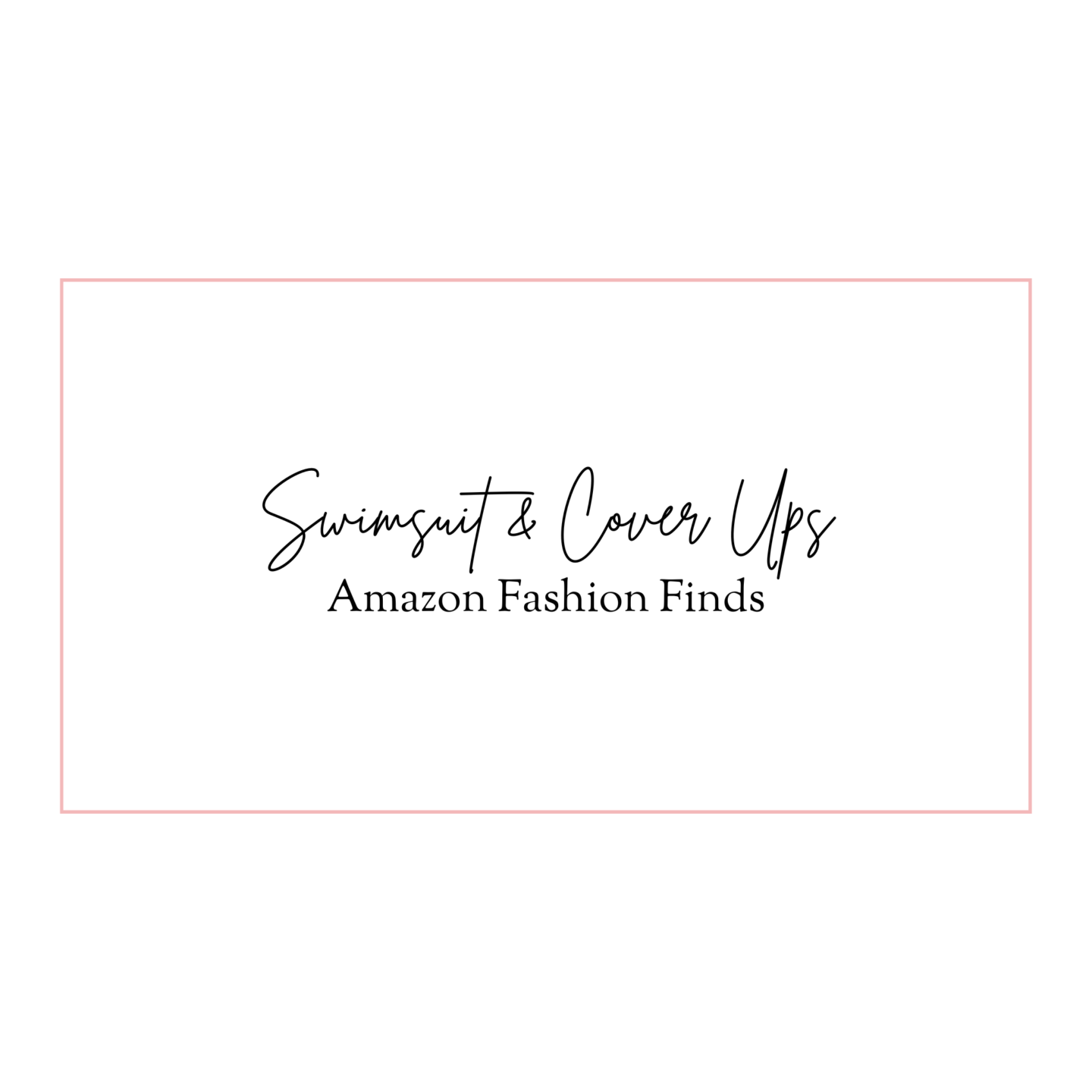 Happy Almost Spring! I wanted to show you some Amazon swimsuits and cover-ups I've loved. I know many people are traveling for spring break and have summer trips coming up, so there is no better time to shop! Whether you're going on vacation to a tropical beach resort or just heading to the lake, all of these looks are perfect, affordable swimsuits.
As an amazon associate, I earn from qualifying purchases. This includes sales through affiliate links on this page.
These looks are great for long sunny days and beach season will be here before you know it. I rounded up a bunch of amazing Amazon Fashion finds filled with all the beach vibes.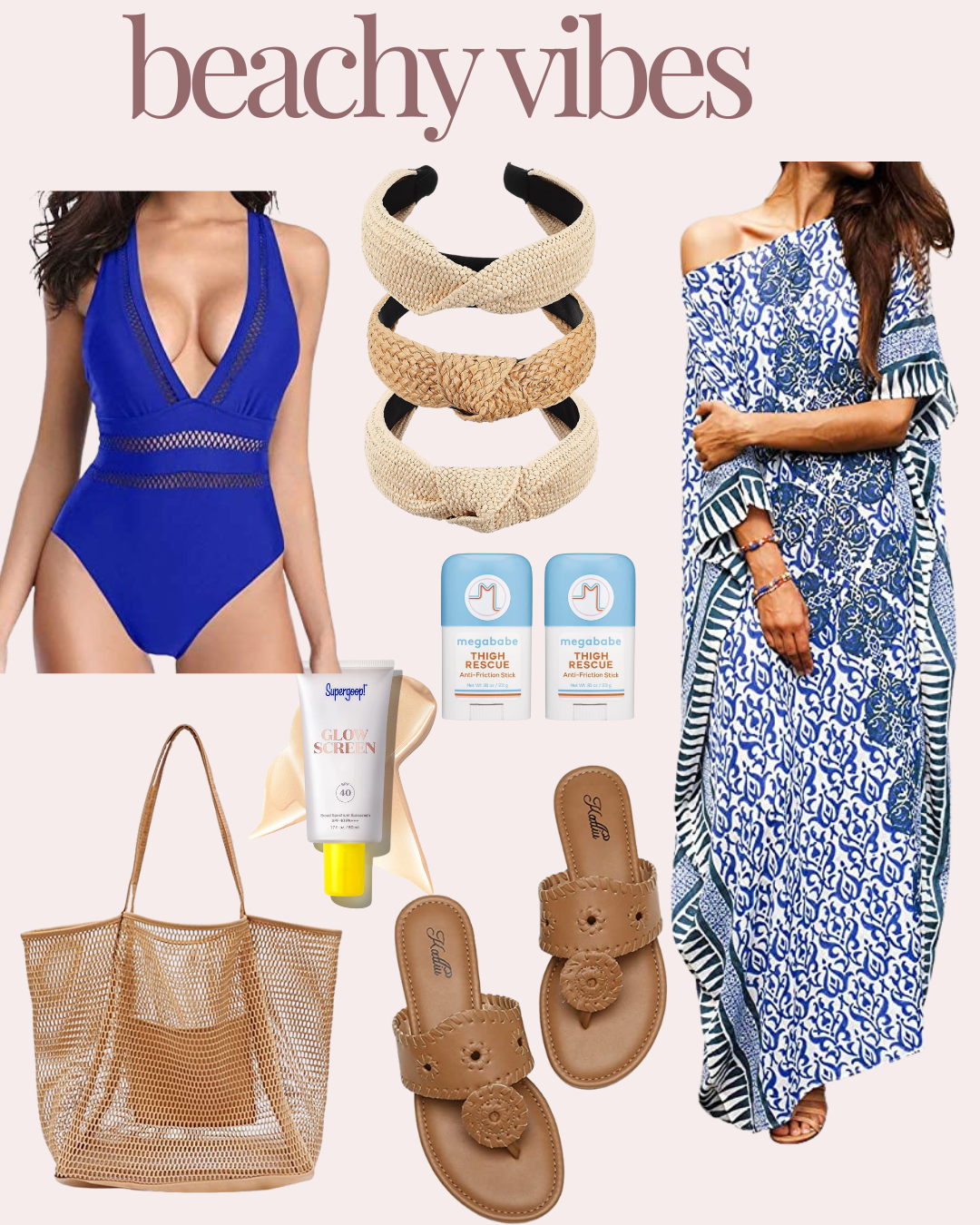 Blue Swim Suit | Headband Set | Kaftan | Bag | Sandals (lookalike Jack Rogers) | Supergoop Glow Screen | Megababe Thigh Rescue
These white swimsuits are the perfect Bridal Swimsuits for honeymoons and bachelorette parties:
Cut out Waist and Hips One Piece | Tie Bikini Top | Ruffle Top One Piece | White and Black High Contrast One Piece | One Should Tie-Waist Bikini
Textured Bikini | Swim Skirt | Mesh Cut out One Piece | Ribbed Bandeau Bikini | Tie Side Cut Out One Piece | Tie Waist One Piece
Amazon Swim As Seen on Me
I wore all of these below during a family trip to Mexico for New Year's and have had most of them for over a year (and they've really held up!)
I am 5'4.5″ and an XL-XXL. My body is hourglass-shaped with a large bust, so if support is important to you… I'm your gal. I'm happy to answer all the questions you may have.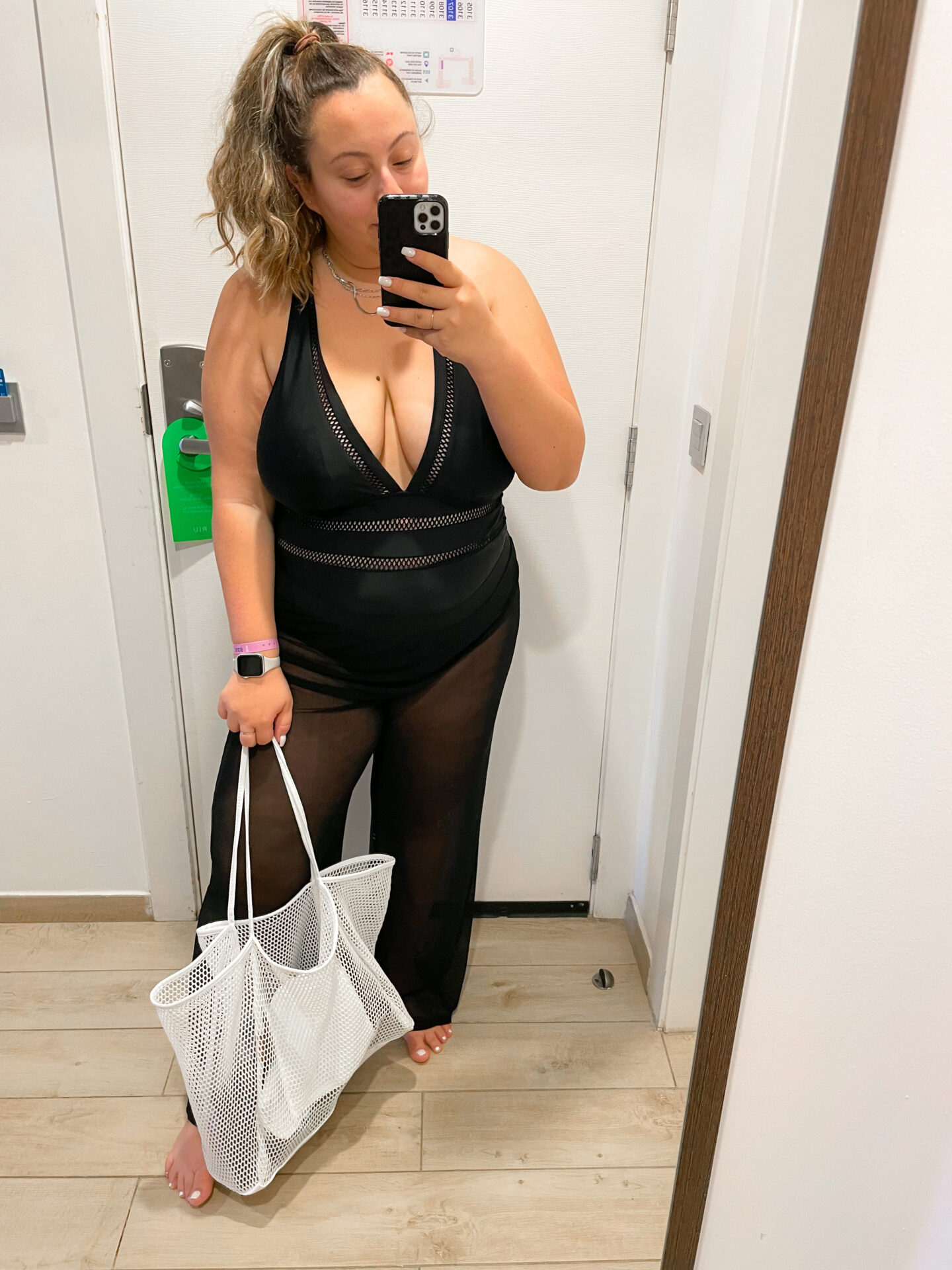 Swimsuit | Pants | Bag | Layered necklaces | Necklace extenders
I have this swimsuit in several colors. I love the fit. Wearing an XXL. I honestly could have sized down to an XL, but I got this postpartum. It's sexy but still appropriate. The pants fit amazing… wash them before wearing them so they don't stain your skin/nails. They are an XL. The bag is so easy when traveling with toddlers who throw sand everywhere. It shakes the sand out so easily without emptying the bag. The necklaces are by my favorite Amazon jewelry brand. I highly recommend anything by them for good quality on a budget.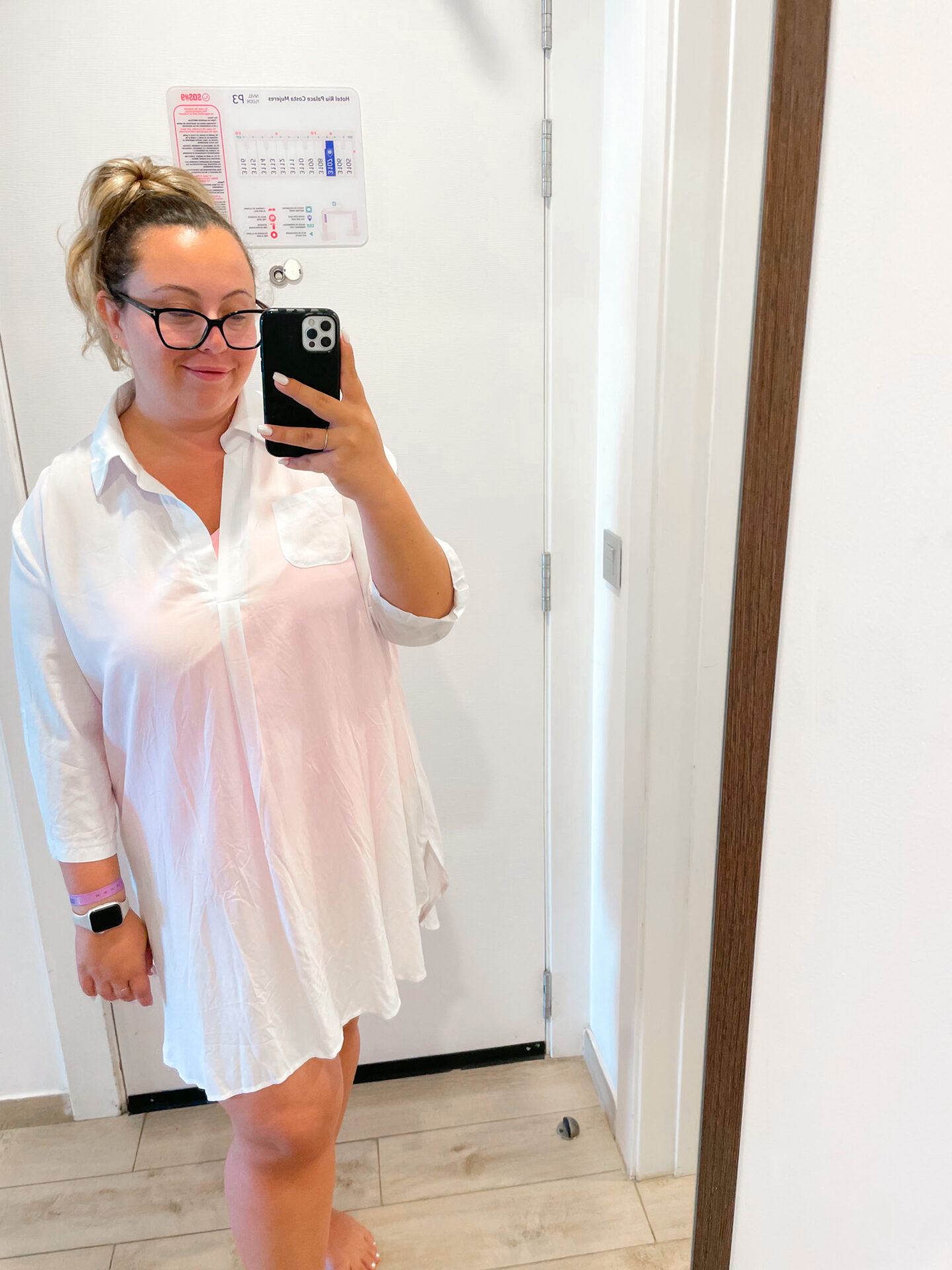 Cover up | Pink swim underneath
This cover-up is fantastic. Last summer, I did a giant haul of Amazon swim suits and cover-ups… this one was my favorite cover-up for sure. It's lightweight and super soft. I'm wearing an XXL & it is comfortable on my chest. The swimsuit is an XL.
Swimsuit | White pants
This is the same swimsuit as the first picture, just in another color. I really love this suit, but this color is my favorite… it is so bright and perfect for any beach The pants are great, they just needed to be washed first because they smelled like the packaging. The pants are an XL and are super stretchy.
Side note: The black leopard phone case (because I always get asked about it) is sold out, but it was under this listing, so keep checking back!
As an amazon associate, I earn from qualifying purchases. This includes sales through affiliate links on this page.