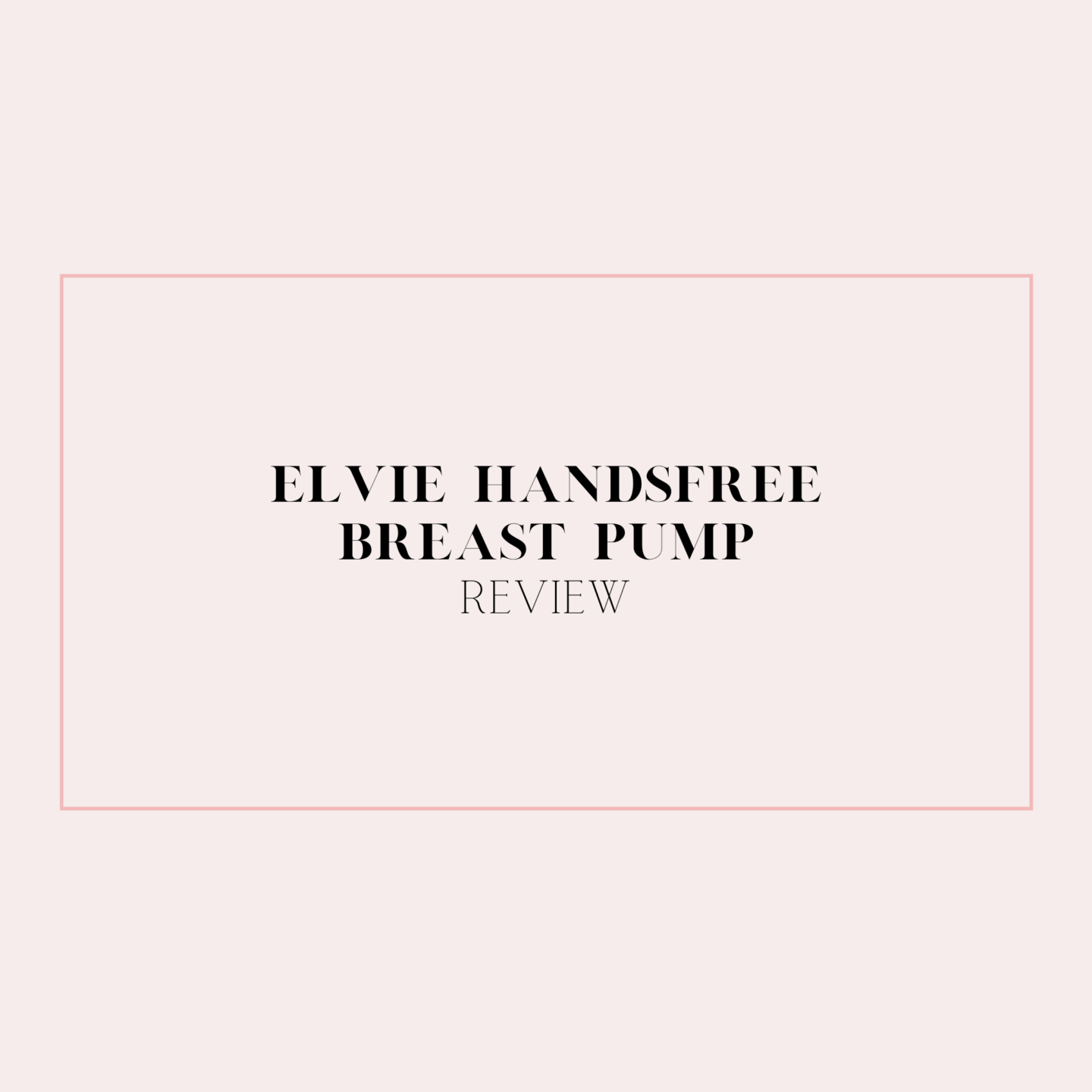 I Tried Out the Elvie
About 6.5 weeks into my breastfeeding journey, Sasha started crying and spitting out my breast during her middle-of-the-day feeds. I panicked and wondered why this was happening, but I didn't go to a lactation consultant. Looking back, that would have been a great idea. Since I knew she was successfully taking a bottle, I knew our breastfeeding journey didn't have to end. Instead, I decided to try exclusively pumping (while still giving her the breast occasionally if she would take it). I share more about my decision in this honest review.
Why I Bought the Elvie
My issue with exclusively pumping became abundantly clear on the first day. It was so hard to be able to pump while home alone with Sasha. She cries every time I put her in her crib or on her playmat. All of my pump materials are set up on a cart in her room… I needed to find a way to pump while Sasha was entertained in her swing or bouncer. Moving the cart, when I needed it upstairs for my evening pumps, wasn't an option. Neither was carrying my pumping materials up and down the stairs several times a day.
I justified that if I got the Elvie, I would have more freedom. My mom kept telling me that I needed to be able to have a life outside of my home. With Elvie, I could leave for an evening with friends and be able to pump while out! Additionally, I thought ahead to when I'd go back to work. Carrying a small bag with my Elvie instead of a large bag with my Medela seems much more appealing. I plan to still use my Medela at home, particularly for my first and last pump of the day.
What I Bought Along With the Elvie
So the Elvie (purchased from Target with a 20% pump coupon I got as part of my Circle rewards for having a registry) came with everything I needed, other than the correct size flange. The Elvie comes with a set of 24mm and 28mm flanges. Unlike my Medela pump, I needed to measure my nipple size prior to pumping, instead of after. For someone with big boobs, I had a surprisingly small nipple diameter. I ended up ordering the 21mm flange set. According to an Elvie Support Facebook group I joined, the 21mm (which is the smallest size) would still be too big for me. I ended up ordering these Beaugen cushions to make the flange fit better and make pumping more comfortable. I'm thinking about ordering a second pair of these for my Medela since it made such a difference in comfort!
First thoughts:
When I switched to EP (Exclusively pumping) I did continue to give Sasha my breast for her middle of the night feed (which at the time was around 6am) and for the feed in the middle of the day when nobody was home (between 12pm and 1pm). I tried the Elvie for the first time during that period, since my mom was home and could have given her a bottle if I had to go pump from my Medela or troubleshoot. Surprisingly, everything went almost smoothly! I only paused my pumping to check if milk was coming out.
Some of my first thoughts when using the Elvie were:
Different feeling than my Medela, suction intense at first but very quickly became comfortable
My nipple was purple after and I did freak out, but it went away about five minutes after I finished pumping
I was unsure if anything was coming out. Paused it about four minutes in to check.
Comparable amount to Medela (3.5 oz from each side using Elvie, usually around 4 oz from each side)
Measurements the app shows were not as accurate as I expected, but I heard it may get better over time
At the time of posting (5/29/2021), I have only used this pump a handful of times, but I will be back to update you on how the Elvie has held up over a longer period.
Click here to sign up for an Amazon registry and add these products! This is an affiliate link so I will receive a small bonus if you use my link to sign up (at no cost to you).
Overall Elvie Breast Pump Review
My final thought is this is an awesome breast pump! It allows you to move about the house and not be tied down to the wall. The freedom alone is worth the price! The pump is basically silent and very discreet. My family members didn't even know I was pumping at the dinner table!
If you have the funds or the need for an Elvie pump, I think it is an amazing product! It's pretty easy to use once you get past any troubleshooting. The battery life is excellent. The only annoying thing was how scared I was to warp the pumps by washing them with too hot of water. If my pumping journey would have continued into the school year, I would have definitely kept mine.
Update:
On July 8, I returned my Elvie pump. This had nothing to do with the product. My breastfeeding journey was slowly coming to an end. Target offers FULL refunds on the product, within the return window, no questions asked! I am glad I got to try the product, and would consider it in any future pregnancy.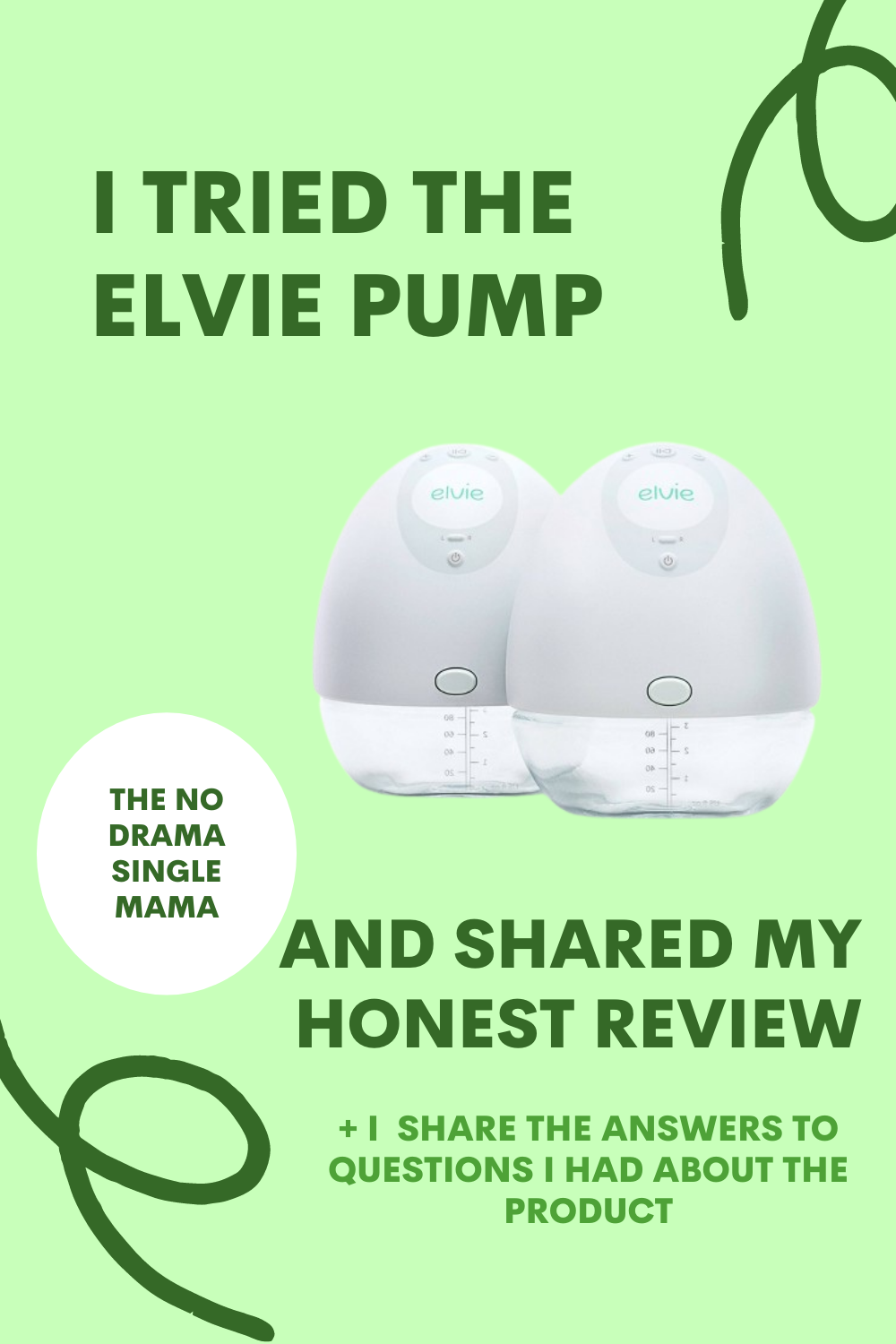 As an amazon associate, I earn from qualifying purchases. This includes sales through affiliate links on this page.