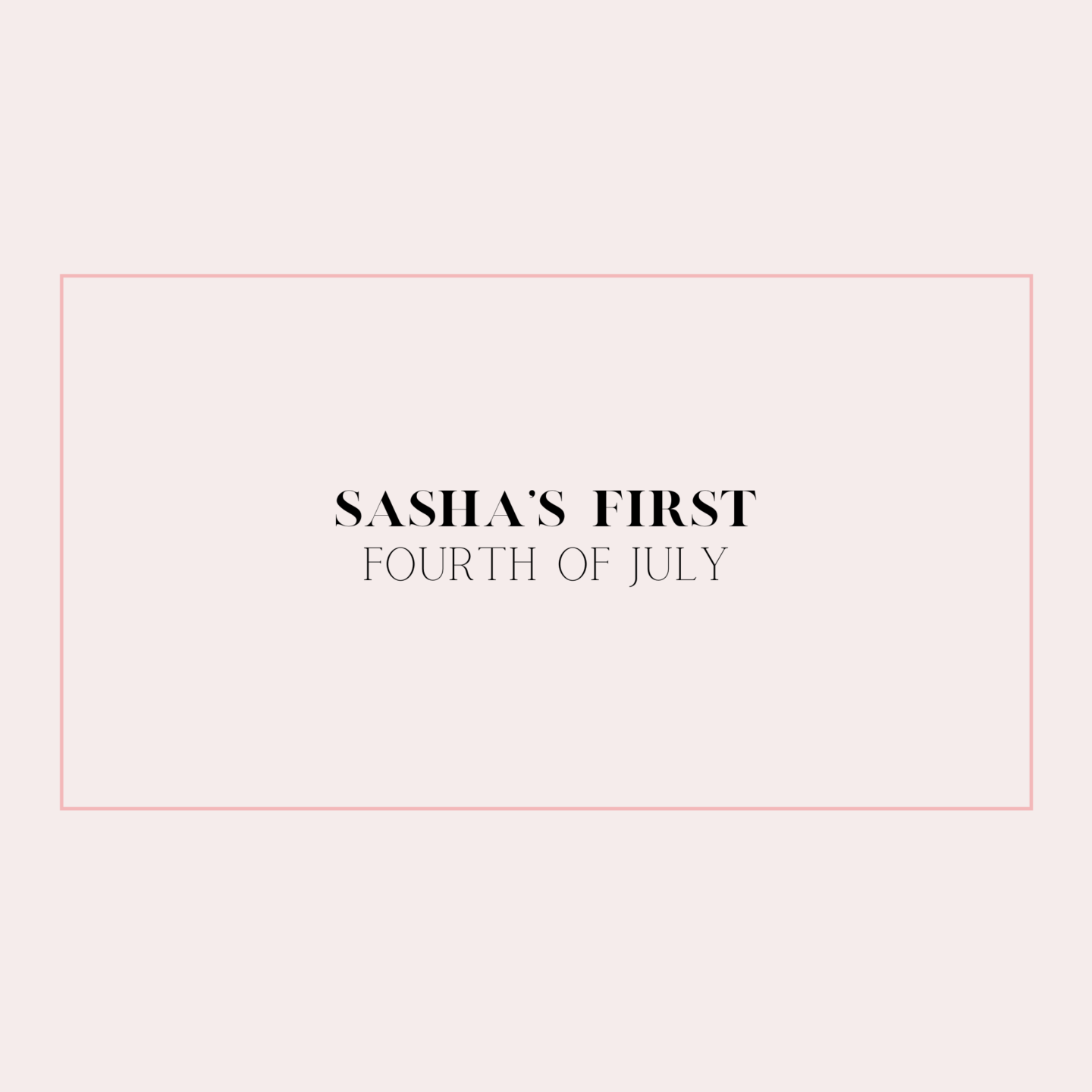 Sasha and I had a great first Fourth of July. We started our holiday at the pool where Sasha swam with her uncle and grandpa. A few of her aunties came and joined us, as well! Sasha took a poolside nap and I had to nurse in public for the first time.
After the pool, Sasha came home and did an art project. I got this idea from Melissa Metrano on TikTok! I put red, white, and blue paint on a canvas and put the canvas into a jumbo ziplock bag. Sasha was able to paint by kicking the canvas to spread the paint! I am so excited to see how her paintings progress as she gets older.
Then the whole family attended an annual Fourth of July BBQ at a family friends' house. I'm a nerd so I got us all matching Old Navy T-shirts. Sasha's grandpa and uncle wore navy, while grandma and I got the same shirt in white. Sasha's was red because I wanted her to stand out! Isn't she so cute?
The village we were in did not do fireworks this year, but Sasha slept through a bunch of fireworks that the neighbors were setting off. Next year, hopefully, she'll be able to see some fireworks!
Overall, Sasha had an amazing first fourth of July!
Do you have any traditions you do with your baby on holidays? Let me know in the comments.
As an amazon associate, I earn from qualifying purchases. This includes sales through affiliate links on this page.