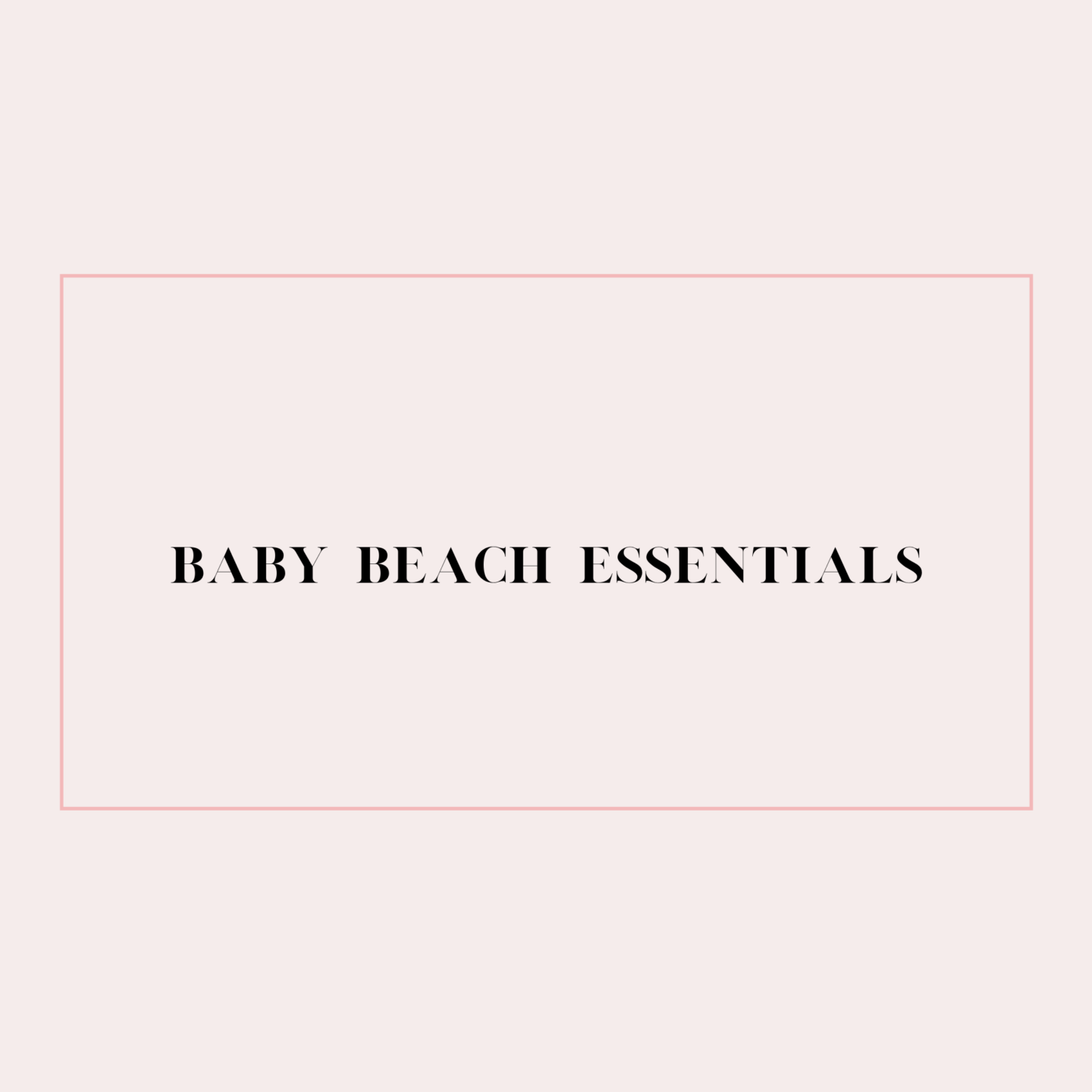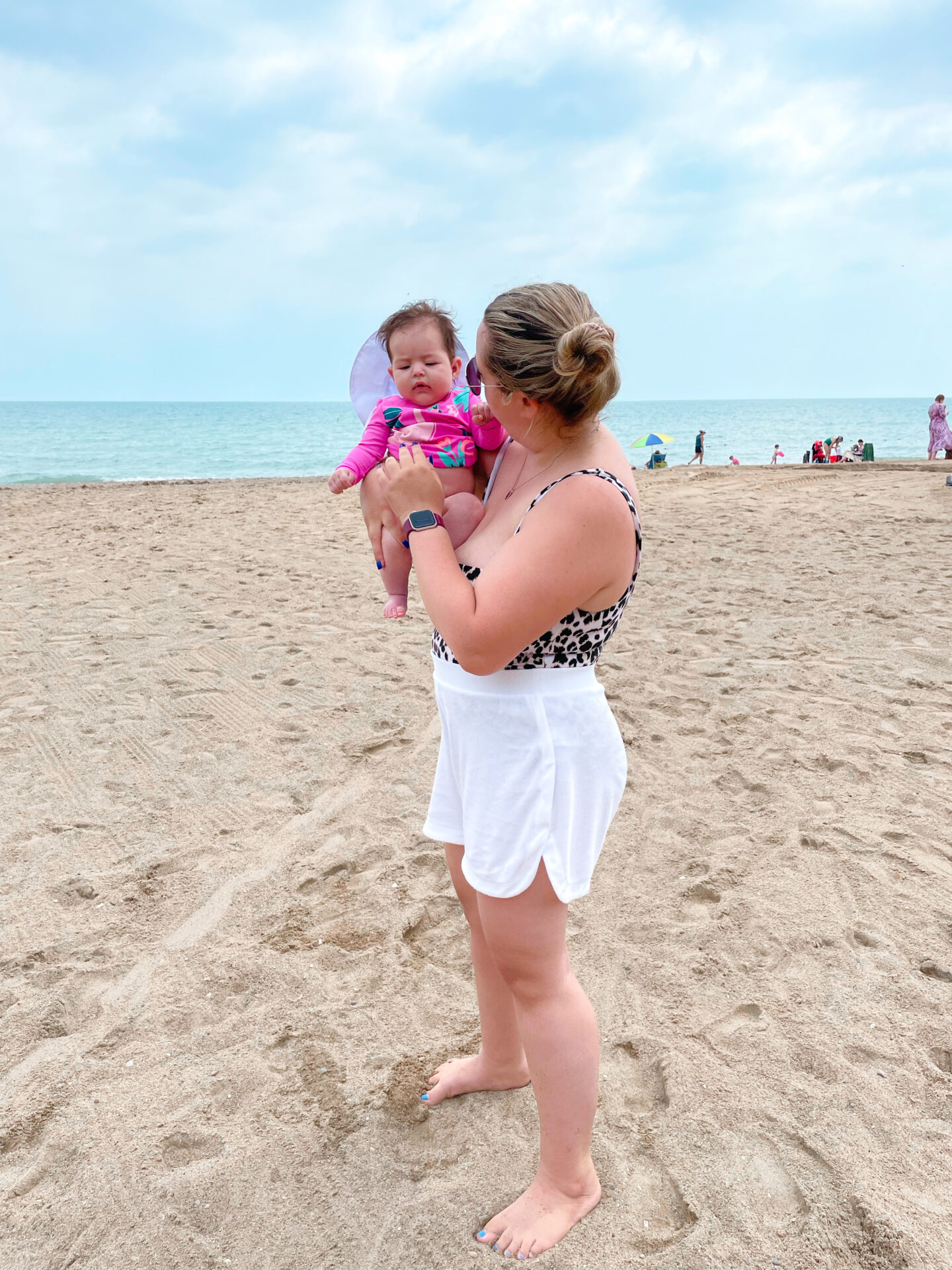 My Baby Beach Essentials
A few weeks, Sasha and I, well, ok, mostly I, got the courage to head to the beach! We are so lucky to live close to Lake Michigan. A beach morning was the perfect summer activity that the two of us could enjoy together! My packing list for the pool is pretty similar, minus the little tent since most pools near me have some shaded areas.
I picked up some last-minute essentials and overpacked my bags and we were off! Ok, let's be real, I always overpack or under-pack. Can someone tell me why I needed three muslin blankets for the beach!? I only used one of them as a burp cloth (and I HAD a burp cloth on me too!) I made the essentials list so you don't have to!
Remember to pack your changing essentials, dry clothes, a towel for each of you, and tons of water and snacks! Everything else on this list is just a suggestion!
Never in a million years did I think a two-month-old could love something so much! Sasha loves this mister. I bought it for myself last year so cool off while laying out. I used it for the exact same reason with Sasha. She loves when I mist her! Bring a water bottle from home and fill up this one at the beach to prevent accidental spills!
This sunhat is adjustable, making it perfect for babies 0 months to 2 years. I have the 0-6 month size, but I think Sasha will use it for much longer! It's perfect for keeping your baby's face out of the direct sunlight!
Isn't Sasha so cute in hers?
My beach tent was from Target SunSquad but this one is the exact same size! Its spacious and easy to assemble/disassemble. This was essential for me since Sasha needs to stay out of the sun. Bonus I fit into it with Sasha!
I absolutely always have this on hand. At the beach, I put Sasha under the tent, with the stroller fan propped up and this is the perfect setup to ensure she doesn't get overheated.
Baby sunscreen isn't recommended for infants under 6 months of age. However, since I wasn't sure what the sun situation would be at the beach, and couldn't ensure she'd be fully in the shade for every minute, I did end up applying sunscreen. I only put it on the tops of Sasha's feet, but I wanted to make sure I had some in case! I recommend an easy-to-apply sunscreen face stick for your baby's face and a spray or lotion sunscreen for the rest of their body! Remember, keeping your baby out of direct sunlight as much as possible is important!
My entire family is a fan of this water bottle! I have two of the 32 oz ones, while my parents prefer the 24-ounce bottles since they fit in cup holders! I swear it keeps water cold and doesn't melt the ice for over 12 hours! Such a great, affordable hydroflask alternative!
Swim diapers were tricky to find! Since I knew Sasha wouldn't be going in the water, I didn't worry too much. I threw a reusable one in my bag! When I was searching for disposable ones, I only knew of Huggies Little Swimmers. However, their smallest size is for babies 18 pounds and up! I found out that Pampers make disposable swim diapers for babies starting at 13 pounds!
As an amazon associate, I earn from qualifying purchases. This includes sales through affiliate links on this page.